Intimate Dining With a French Accent
Join Us for a Great Evening Out!
Our Kitchen hours are Wednesday – Thursday 12pm-9pm, Friday 12pm-10pm, Saturday 2pm-10pm and Sunday 2pm – 9pm.
We're closed Monday & Tuesday. We're open Sundays at lunch for private events.
NOTE: Lunch and dinner menu features are available. Please call for details
Peppers, Cucumber, Radish, Carrot and Cherry Tomato with a Champagne Vinaigrette

Romaine Lettuce, Foccacia Croutons, Bacon, and Parmesan Cheese with a House-made Caesar Dressing

Freedom Harvest Salad

$14

Pickled Cucumber, Red Pepper, Pickled Shallots, Apricots, Walnuts, Goat Cheese, Blue Cheese Vinaigrette

Add Chicken to Any Salad

$6
Seared Crab Cakes, Chipotle Aioli, Grilled Pineapple Salsa, Lemon Aioli, Coconut Cherry Rum Drizzle

Seared Atlantic Shrimp, Tomatoes, Garlic, Olives, Capers in a Spicy White Wine Tomato Broth with Basil Drizzle

with our house Chutney, Candied Pecans and Crostini

Black Forest Ham, Grilled Pineapple Salsa, Pickled Shallots and Jalapenos, Mixed Cheese, Jalapeno Drizzle
All Burgers Are Served with House-Made French Fries and Whyte's Kosher Dill
Substitute Salad Upon Request
A Taste of Freedom Burger

$18-$21

8oz 100% Beef Burger Grilled with Choice of:
Au Naturel $18
Medium Cheddar and Bacon $21
Blue Cheese and Caramelized Onion $21

Grilled Chorizo Sausage with Brie and Chipotle Aioli $21

Taste of Freedom Crispy Chicken Sandwich

$20

Cheddar, Bacon, Guacamole, Lemon Aioli, House made Hot Sauce
Bacon, Garlic, Mushrooms and Roasted Peppers in a Vodka Tomato Cream

Pesto Chicken with Roasted Red Peppers, Pickled Fennel , Artichokes, Asiago and Lemon Basil Oil

Triple Mushroom Truffled Risotto

$22

Roasted Oster's, Porcini, and Cremini Mushroom, Truffle Paste, Parmesan Truffle oil, Green Onion

Lemon Thyme Burnt Chili Linguine Agli olio with Shrimp, Mussels, Pickled Shallots, Roasted Garlic, Capers, Olives, Sundried Tomatoes and Peppers

Spicy Yellow Curry Shrimp or Chicken Or Tofu

$24-28

Red Pepper, Onion, Peppers, Chilies, Peas, Potato and Carrot on Coconut Rice $28
Tofu $24
Blackened Atlantic Salmon

$28

Dijon Dill Mussel Vinagrette, Mash Potatoes and Seasonal Vegetables

8 oz Flatiron Steak with Hand cut Fries, Blue Cheese compound butter and Caramelized Onion Jus

10oz Pan-seared Chicken Supreme with a Piri Piri Parmesan Crust and Red Wine Drizzle

Full Rack of Ribs with our house made BBQ Sauce, Hand Cut Fries, Coleslaw, Roasted Corn with Lemon Chili Butter, Dill Pickle

10oz New York Striploin with Lemon Garlic Shrimp, Roasted Corn, Peppercorn Caramelized Onion Jus with Mash Potatoes and Seasonal Vegetables
Seasonally Flavoured Cheesecake
Vanilla Crème Brule
Flourless Dark Chocolate Truffle Cake
Chocolate Zabayone Tartufo
Chocolate Raspberry Tartufo
Chef's Crumble
Enjoy A Unique Dining Experience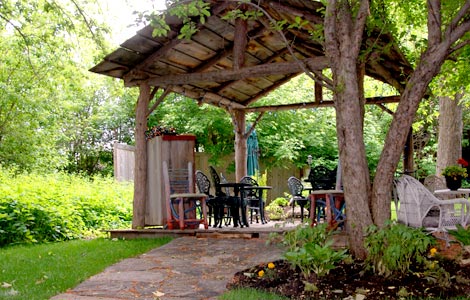 A Taste of Freedom restaurant includes a selection of dining rooms, each offering their own unique dining experience.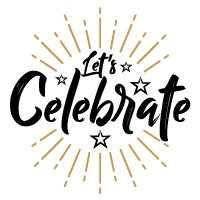 The varying decorations each feature a tasteful blend of fabrics, textures and antiques, creating an elegant yet casual ambiance – the perfect setting for your event!
Corporate Events • Wine & Cheese Parties
Occasional Gatherings • Private Functions • Wedding Parties • Anniversary Celebrations • Holiday Events • Fine Dining

Reserve a Table
Contact us to book your dining reservation.