Intimate Dining With a French Accent
COVID-19 UPDATE - Our Patio is Open!
We are opening for Dine-In on our patio, and we are still offering some items for take-out.
Open Wednesday & Thursday 2pm-9pm, Friday & Saturday 2pm-10pm and Sunday 2pm-8pm. We're closed Monday & Tuesday.

We will be taking reservations only, with a timing of 2 hours to ensure we can maximize everyone's experience. Please call ahead to ensure we have a table booked for you as our capacity is limited. We will have disposable copies of our menu available upon arrival if you wish, or you can use the patio menu from our menu section of our website to order from your phone.
Please keep in mind we need to maintain social distancing measures with as little contact as possible.
If you have made a reservation, upon arrival please enter through the patio entrance in the back of our parking lot.
If you wish to pre-order your meals for take out any day, please give us a call at (905) 936-6532 and leave us a message. We will call you back to take your order.
Sincerely, A Taste of Freedom Management
The A Taste Of Freedom Country Inn restaurant experience consists of a comfortable mix of delicious foods, tasty flavours, and an easy-going ambiance. Our warm, casual dining atmosphere makes an ideal setting for any special event or a nice evening out with friends.
From the steaks we hand-cut ourselves, to the pasta sauces we make in-house, you can taste the effort and care put into each plate. We take the time to make each meal special through our carefully selected combinations and great flavours. 
No meal is complete until you sample from our delicious assortment of gourmet homemade desserts, prepared daily by our esteemed Chef. This much selection means that everyone will find a tasty meal to enjoy.
Enjoy A Taste Of Freedom and come by for the evening!
Looking for a quiet night out with friends to share a drink?
Why not retreat to our beautiful garden patio, it's a great place to relax with friends and unwind.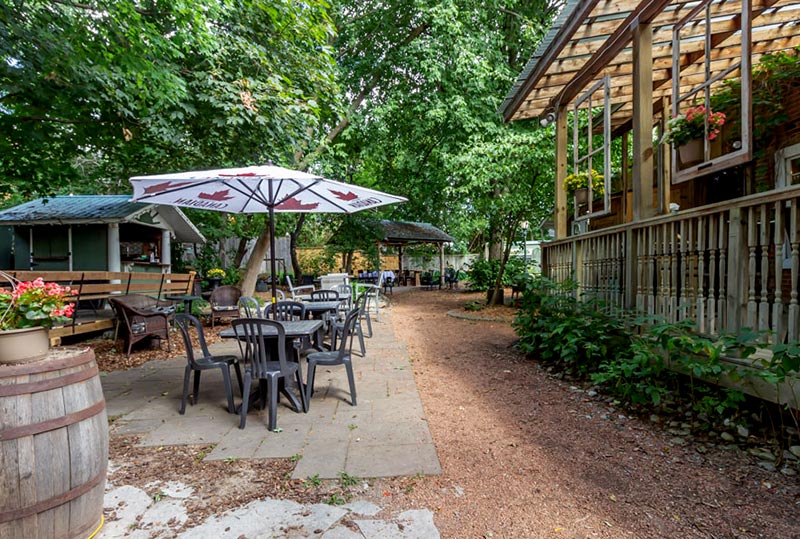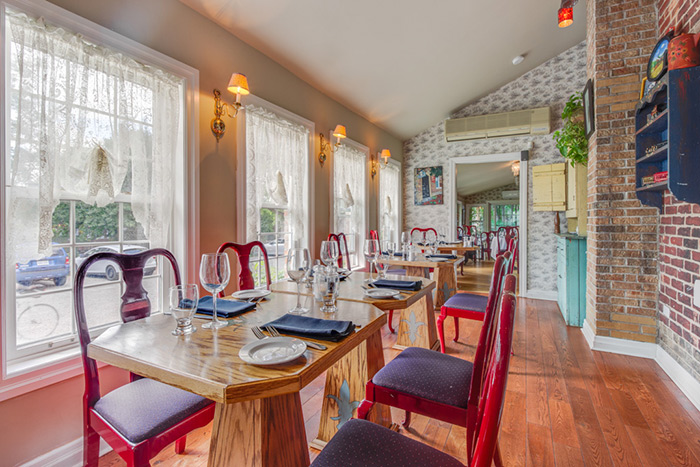 Enjoy a European beer or a glass of wine from our wine list at our comfortable and welcoming bar.
Book Your Stay & Reserve a Table
Contact us for accommodations or to book your dining reservation.
My new "Go To" when I am in Tottenham...who am I kidding, we went 3 times in a month and I travelled from Markham! Best Penne a la Vodka I have ever eaten and I used to live in Woodbridge! Such layers of flavor - awesome. Caesar salad is also very good. My next menu item (I am already planning next visit) will be either the Ribs or the Seafood Pasta which my friends had during our visit and I will definitely try them both eventually. Service above par and the interaction with us was very accommodating.
My flights took me to the wonders of Paris on many occasions - there, I would search out a quaint, unique, quiet little restaurant off the beaten path, and bustling avenue de champs-elysees - I found a few! But now I don't have to fly to France any more - only drive 20 minutes to Tottenham for not only the same thing, but better! Phenomenal food, atmosphere, service... I shall say no more - for it would spoil the surprise - simply go and experience a night you will not forget - a la prochaine!
As a long time patron of the restaurant I would like to take the opportunity to commend the restaurant on their excellent customer service and delectable fare. The ambience is just like being in France.