Intimate Dining With a French Accent
Valentine's Day Menu
We are preparing for Valentine's Day and have come up with these wonderful take-out options. As of right now we are preparing for take-out only, however if anything changes we will honour our a la carte menu for dine-in. The packages will be honoured for take-out only.
We will be offering these options for Friday February 12th, Saturday February 13th and Sunday February 14th. Give us a call if you would like to pre-order for take-out for those days!
Appetizers
Strawberry Almond Salad~ Goat Cheese, Shallot, Tarragon and Champagne Vinaigrette
$11
Caesar Salad~ Romaine Lettuce, Bacon, Croutons with House-Made Caesar Dressing
$10
Spinach, Artichoke and Crab Dip~ Topped with Asiago and Cheddar Cheese, Toasted Flatbread and Giardiniera
$18
Shrimp Diavolo~ Confit Tomato, Olives, Capers, La Bomba, Fennel, Shallots and Garlic in a Tomato Broth with Basil Oil
$16
Scallops~ Dill Cream with Tomato and Shallot
$17
Brie Stuffed Yorkshire Pudding~ Brandy Apricots, Crostini and Tomato Rhubarb Relish
$17
---
Main Courses
10 oz Prime Rib~ Slow Roasted Prime Rib Served with Yorkshire Pudding, Seasonal Vegetables, Garlic Tarragon Mashed, Brandy Carrots, Braised Greens, Parsnip Purée and Demi Glace
$35
Braised Beef Short Rib Wellington~ Pâté Brisée, Mushroom Duxelle, Chicken Liver Mousse, Caramelized Onions, Cheddar Tarragon Mashed Potatoes, Brandy Carrots, Braised Greens and Parsnip Purée
$37
Chicken Supreme~ Double Smoked Bacon Braised Brussel Sprouts, Truffle Pain Perdue, Wild Mushrooms, Brandy Carrots, Braised Greens, Parsnip Purée and Chantarelle Cream
$32
Pan Roasted Arctic Char~ Preserved Lemon Quinoa Salad, Brandy Carrots, Braised Greens, Parsnip Purée, Grilled Zucchini Sofrito, Smoked Romesco and Chimmi Churri
$30
Seafood Cioppino~ Salmon, Shrimp and Scallops in an Antipasto Tomato Broth with Braised Fennel and Basil Oil. Served with Warm Bread
$34
Penne a la Vodka~ Bacon, Garlic, Mushrooms and Roasted Peppers in a Vodka Tomato Cream
$20
Lobster Risotto~ Roasted Tomato, Peas, Garlic, Shallot, Arugula, Lobster Demi Glace and Asiago Cheese
$29
Braised Rabbit Pappardelle~ Mushroom, Tomato, Olive, Green Onion Topped with Pecorino Cheese and Chive
$30
Roasted Pepper and Artichoke Pappardelle~ Goat Cheese Cream with Shallot, Grilled Zucchini and Arugula
$25
Lychee Curry Shrimp~ Peppers, Potato, Peas, Carrots, Shallots and Sesame Seeds Over Coconut Rice
$28
Family Style Valentine's Dinner
$150
A Full Family Dinner including:
Family Size Caesar Salad
Family Size Penne Vodka or Mushroom Risotto
Two Entrees: Prime Rib, Chicken Supreme, Arctic Char, Braised Beef Short Rib, Lychee Curry Shrimp or Seafood Cioppino
Two Kids Meals: Hotdog with Homefries, Kids Cheese Pizza or Cheese Burger with Homefries
Four Chef's Choice Desserts
A Bottle of Wine
Valentine's Date Night
$100
Choose A Salad to Share:
Greens Salad ~ Artisanal Greens with Tomato, Radish, Cucumber, and Carrot Ribbons with a Basil Vinaigrette
Caesar Salad ~ Romaine Lettuce Herb Croutons and Bacon Tossed in a Mustard Garlic Lemon Dressing 
Main Course Per Person:
Prime Rib ~ 10oz Roasted Black Angus Roasted Prime Rib, with Yorkshire Pudding, Mashed Potatoes, Seasonal Vegetables, Gravy and Horseradish
Includes Chef's Choice Dessert
A Bottle of Red or White Wine Will be Included in the Package!
Enjoy A Unique Dining Experience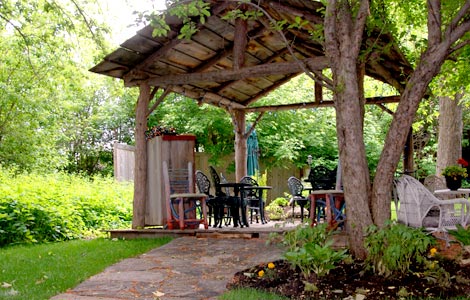 A Taste of Freedom restaurant includes a selection of dining rooms, each offering their own unique dining experience.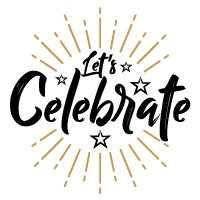 The varying decorations each feature a tasteful blend of fabrics, textures and antiques, creating an elegant yet casual ambiance – the perfect setting for your event!
Corporate Events • Wine & Cheese Parties
Occasional Gatherings • Private Functions • Wedding Parties • Anniversary Celebrations • Holiday Events • Fine Dining

Book Your Stay & Reserve a Table
Contact us for accommodations or to book your dining reservation.